THE HOUSE  OF MRS.THU KHOA
2023-02-24T05:19:20-05:00
2023-02-24T05:19:20-05:00
https://hoianmuseum.com/index.php/en/heritage-information/news/the-house-of-mrs-thu-khoa-13.html
https://hoianmuseum.com/uploads/heritage-information/2023_02/vuon-thu-khoa.gif
Hoi An Museum | Hoi An Museum
https://hoianmuseum.com/uploads/logo-baotang.png
* Venue:
Phuoc Trung hamlet, Cam Kim commune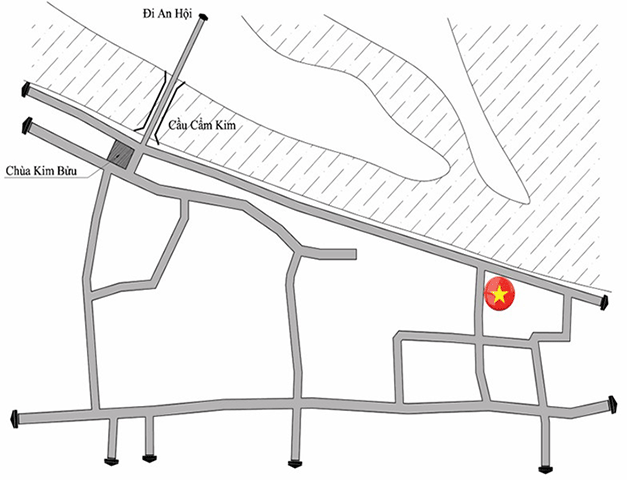 * Historical event:
The house marks many important historical events that contributed to the revolutionary struggle movement in Hoi An and Quang Nam Province.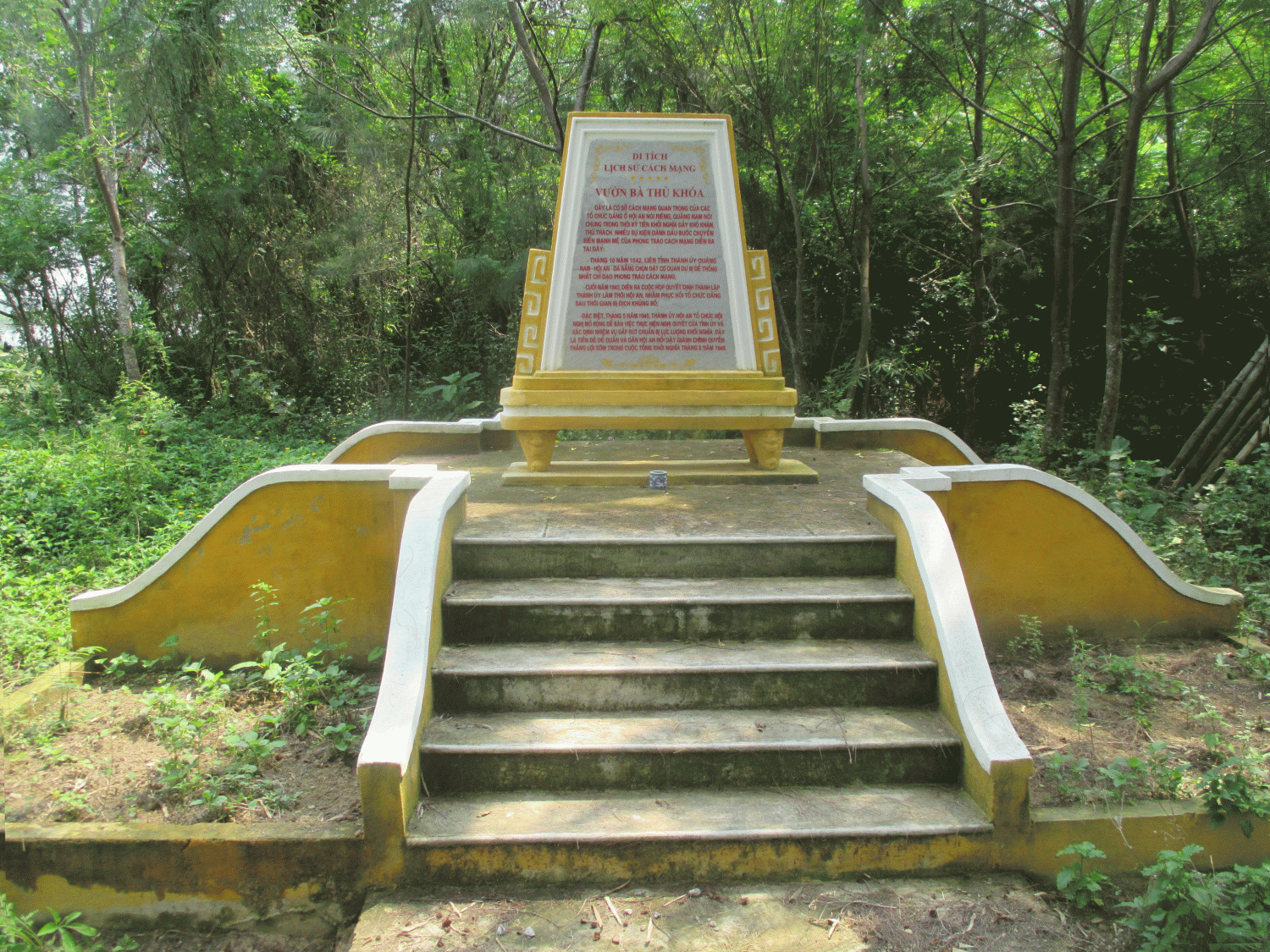 By the end of 1941, the Revolutionary Movement at Cam Kim was flourishing, with many cadres and party members. In 1942, Kim Bong (Cam Kim) was a safe zone with many fortified bases. Therefore, the leaders at that time chose it as the main base to guide the revolutionary movement in Hoi An and even the whole province. After the establishment of the Quang Nam-Hoi An-Da Nang Inter-provincial party committee, under the protection and support of Mrs. Thu Le's family, the committee chose this place as their residence and meeting place. At the end of 1943, the provisional Hoi An City Party Committee was established here, including three comrades Nguyen Phe, Tran Tan and Vo Van Thang. Comrade Nguyen Phe served as secretary. This incident marked the recovery of the Hoi An party after being terrorized by the enemy.
In May 1945, Comrade Nguyen Phe held an enlarged meeting of the Municipal Party Committee at the house of Mrs. Thu Khoa The meeting determined the urgent task of preparing for the uprising, focusing on strengthening propaganda and calling on people to make preparations in all aspects. At this meeting, the municipal party committee decided to add comrade Hoang Kim Anh and Comrade Nguyen Hang to the municipal party committee to further strengthen the leadership of the municipal party committee. After the meeting, all parts of Hoi An were actively preparing for the upcoming general uprising. In August 1945, preparations for Uprising Day took place across Hoi An. At this house, Comrades Luu Quy Ky and Phan Tri finished sewing a large Viet Minh flag on August 17, 1954 - one day before the General Uprising took place.